Kaiser Permanente Medical Weight Management Program
Phone: (866) 454-3480
Sally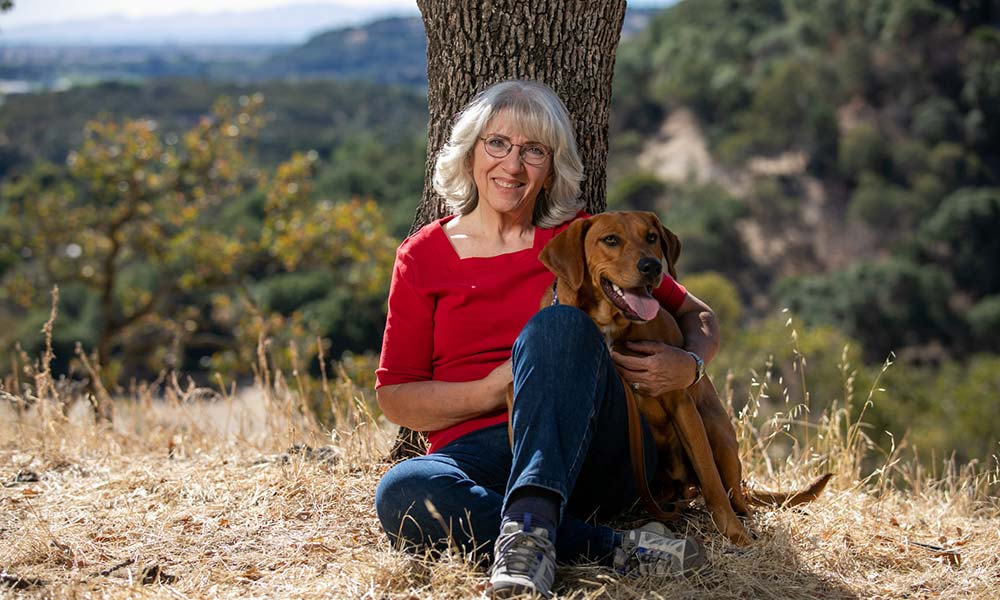 | | |
| --- | --- |
| Location: | Vacaville |
| Starting Weight: | 214lbs |
| Current Weight: | 154lbs |
A culmination of events occurred that woke me up in late 2014 to make immediate changes in my life. First, my two best friends passed away at 68 years of age. Suddenly I was slapped with the reality that years of unhealthy habits had devastating consequences. The second event was the birth of my grandsons. I could tell that my weight was impacting my ability to enjoy them and be present for them. I constantly felt like I was sitting on the sidelines of life, and I wanted to actively participate. I needed to lose weight, but after struggling with feeling chubby for my entire life, I wasn't convinced that I had the tools to do it on my own.
I found out about the Kaiser Medical Weight Management program through what felt like divine intervention. While surfing the Kaiser website looking at health education classes, I accidentally clicked on a link for this program, and the stars aligned for me.
Kaiser MWM is a unique and effective program that has absolutely changed my life. The medical supervision during the first four months of the program made me feel safe while on such a calorie-restrictive diet. My cohort developed an intense bond based on trust and openness. Having regular meetings with them made me realize I wasn't alone in my struggles with food and my weight, and everyone's stories inspired me to strive for long-term success with this program. Together, with our wonderful facilitator Virginia, we were able to come to understand our feelings, patterns, and triggers relating to food and the importance of incorporating exercise as well. Now, I am aware of my strengths and weaknesses, and I am equipped with skills that help me maintain a healthy lifestyle. For the first time in my life, I feel in control of my weight.
After losing the weight and keeping it off for four years, I can honestly say that I'm no longer on the sidelines of my life. I travel more, walk more, and most importantly, I can keep up with my grandsons, who are now 8 and 6 years old. Recently, one of my grandsons pointed out the excess skin on my arms and asked why they looked that way. I took the opportunity to explain to him that I used to be much heavier because I didn't take care of myself, and that the excess skin reminds me every day to maintain the hard work I've put in to get healthy again. It felt amazing to finally be a role model of healthy behavior for those boys.
As I approach 70, I know it's more important than ever to stay active and maintain my progress. With the support of my Kaiser Medical Weight Management team and family, I am confident I'll be able to do so for the rest of my life. After four years, I continue to attend Lifestyle classes as often as I can, and I don't plan on ever stopping. This program saved my life, and I am incredibly grateful.
Sign up for a complimentary online Orientation or call (866) 454-3480.
Back to Top